Save Your Home and Protect Your Assets with A Fire Suppressant System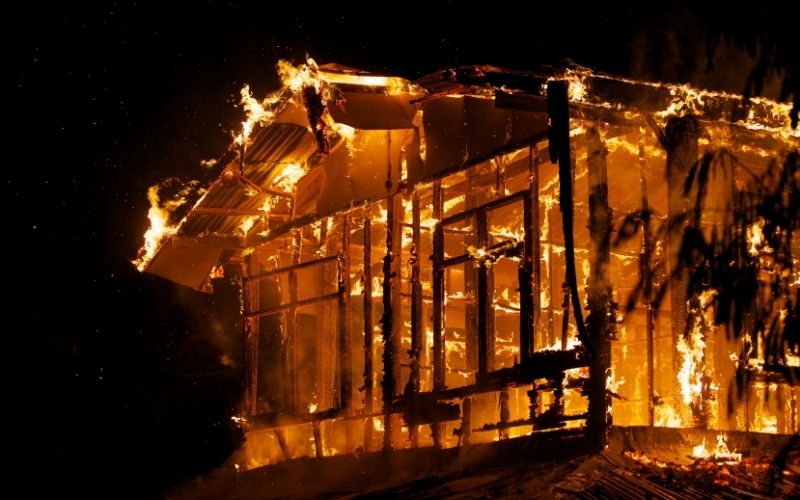 Image of a fireproof home constructed in Santa Rosa.
In our second installment of our Wildfire series, we would like to discuss the home saving and asset protection that a fire suppressent system will provide.  From increased opportunities for better insurance coverage to increased opportunities to saving your lifelong assets from destruction, these are a couple of many reasons to install a home fire suppressent system in your Santa Rosa home.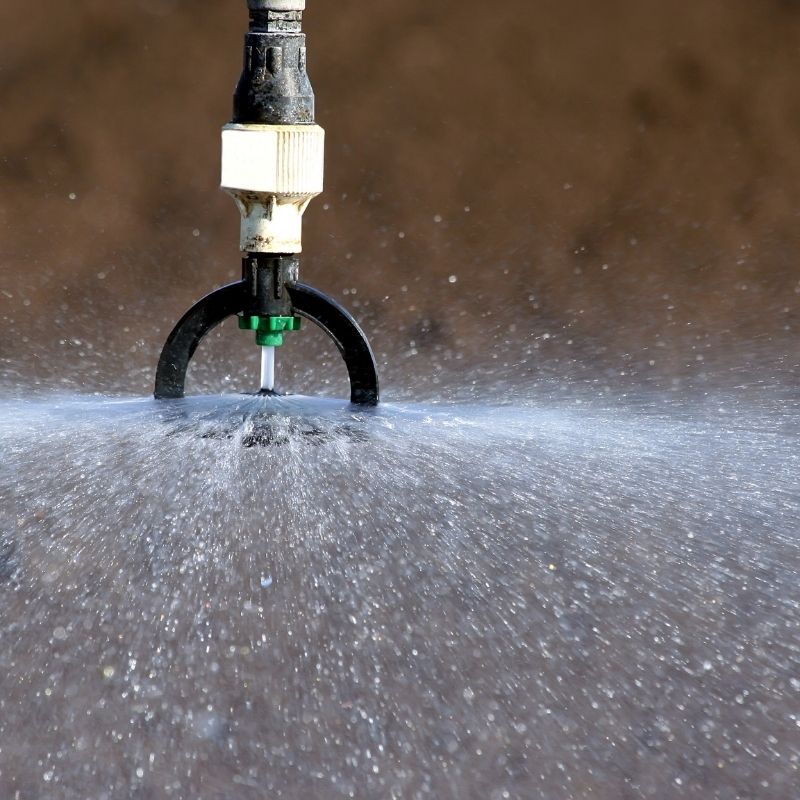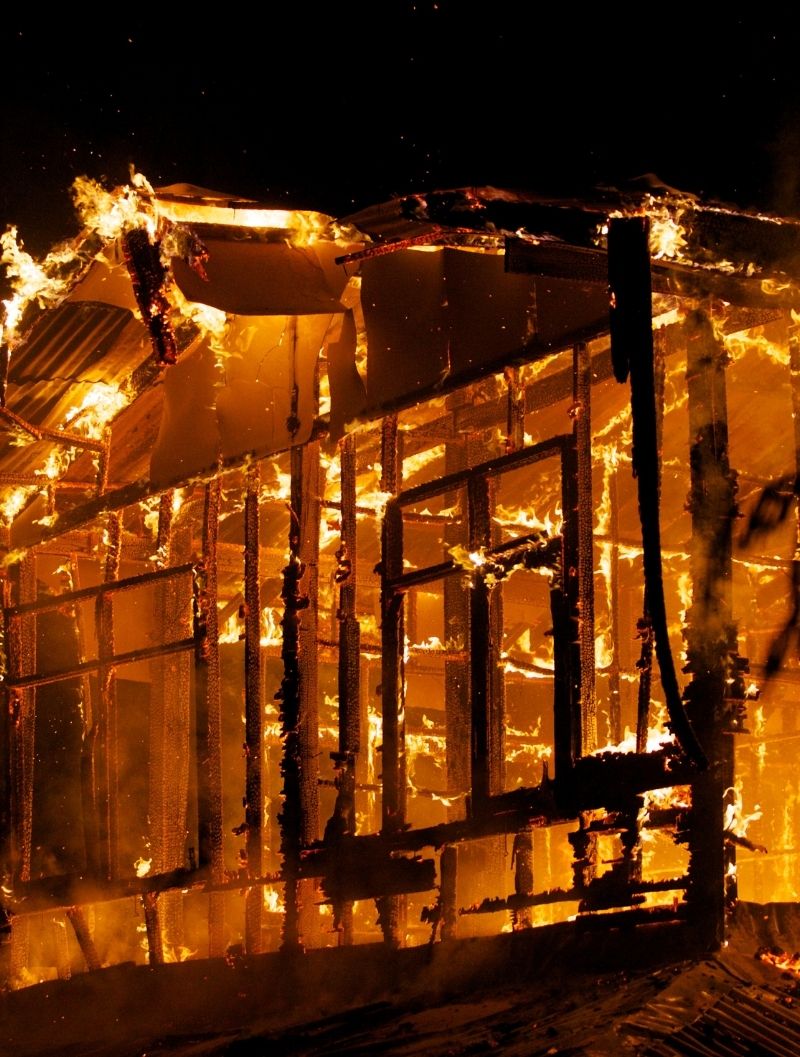 Homes with fire suppressant systems qualify for lower insurance premiums.
Many Californians who live within a mile of fire zones have experienced having their home insurance policies cancelled on them. Fortunately, statewide moratoriums have been put into effect that makes it against the law to cancel homeowner policies for fire risk. However, that does not deter insurance companies from charging high premiums. Homes with fire suppressant systems qualify for lower insurance premiums.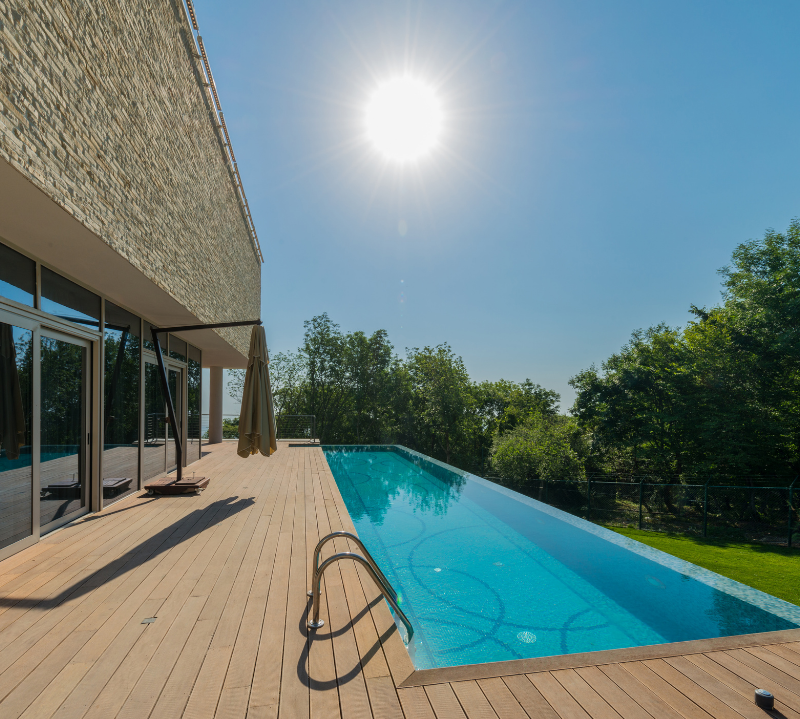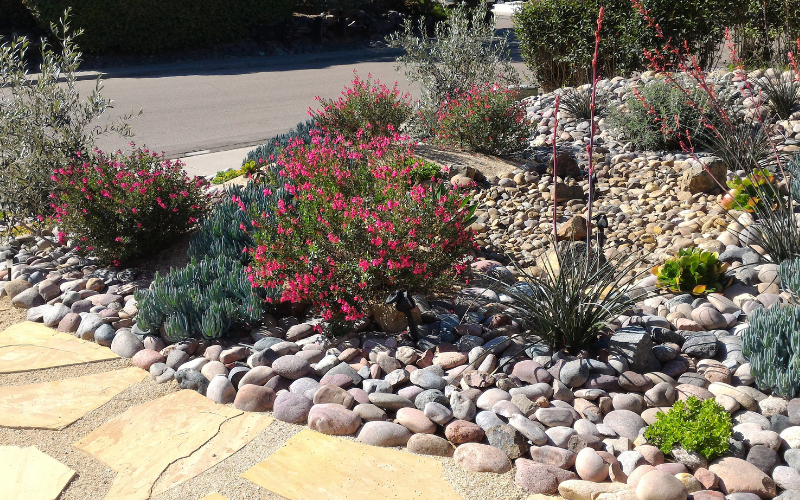 Knowing your home and it's belongings can be replaced through insurance coverage is somewhat comforting, however, the loss of family heirlooms and memorabilia is devastating. Therefore, an effective fire suppressant system is a must for any home build in a fire zone.
Fire suppressant systems can be added to properties even after construction.
At AJD Builders we are frequently asked if a home that was constructed before the new fire suppressant technology can be retrofitted with a fire suppressant system. The answer is yes, but with some modifications.
The interior systems are more complicated and can be costly.
On previously constructed homes, we focus on exterior and rooftop installations. At AJD Builders we use a commercial grade fire sprinklers above every door and window tht can cast a twenty foot horizontal water spread, nine feet each direction.
These sprinklers are triggered by temperature and will not only protect multiple sides of the building, but they will also give you defensible space by wetting the ground and hopefully putting out the fire coming up to the building.
Changing the exterior doors for fire resistant materials and swapping out windows for double paned fire rated windows are additional modifications that can be added to qualify a property as fire resistant. 
There are rooftop systems like the roof soaker that can be installed without disrupting the integrity of the roof. These systems are eco-friendly using groundwater trapped into recyclable tanks and can also utilize property water from a property pool or pond. Even more, these systems gather water discharged during usage and recycle the water for continued use.
Connect with AJD Builders today to inquire about a fire suppression system for your Sonoma County home.  
This roof soaker video details the use of a retro-fitted fire supressant system after a home buildout.
At AJD Builders, we promote sustainable and fire resistent home construction. It is important to us that our clients homes will avoid some of the potentially hazardous materials used in traditional home construction, while feeling a sense of comfort in a fire resistant built home.
Sustainable homes offer a higher reported occupant satisfaction, and typically have a higher resale value. Fire resistent homes are a must have in Northern California.
Whether you are in the market to build a new home or a fire rebuild, contact AJD Builders INC and let's discuss a quality built, sustainable property for you. 
With today's skyrocketing energy costs combined with dwindling natural resources, sustainability is a must have for homeowners. A sustainable home is one that makes efficient use of resources and energy making the home environmentally-friendly.
read more
This brand new modern farmhouse, situated on 1.39 acres with views of the coveted Riebli Valley is complete!! It was a job well done all the way through and, as always, our team finished strong! Feel free to please share!
read more